BHMSTR (pronounced Bee-Hamster) is a curated arts, entertainment and cultural calendar focused almost exclusively on venues located within the Birmingham city limits.
Our goal is to provide a platform where you can quickly and easily get all of the information you need when it comes to Birmingham arts, entertainment and cultural events, without a lot of guff getting in the way.
We have developed what we feel is a virtually comprehensive list of venues in the city that regularly host events which are open to the public.
In addition to the calendar, BHMSTR will also regularly publish editorial content including event previews, artist profiles and other stories that further expand an understanding and appreciation of our cities vibrant cultural scene.
How Our Calendar Works
Our calendar is primarily curated. Because curated calendars do not rely solely on submissions, it is much easier to make them comprehensive, since we can decide on our own and in real-time which events should be included.
However, you are welcome to submit your events on our Submissions page, though we only add submitted events to the calendar if they fit our internal criteria, especially our three main criteria:
If you know of a venue or large event (like a festival) you believe should be included in our calendar but isn't, please contact us.
We update our calendar every Monday. While we aim for a comprehensive calendar, there are occasionally events posted by their venues too late for us to catch them during our Monday update, so it's always a good idea to double-check your venue of choice if you think something is missing.
How to Use Our Calendar
The current day's events are always visible on our home page, but if you'd like to explore our calendar in more detail, head to our calendar page, where more options are available. There, you can switch between list and day view, as well as search and filter events by venue and category. We also have venue-specific calendars available by clicking the venue name in the listings or under Venues in our main navigation.
If you'd prefer to receive our event listings in your inbox, you can sign up on our Subscribe page.
Why BHMSTR?
Don't you wish you had a clear, concise and comprehensive calendar of Birmingham's arts and entertainment events? Birmingham has lacked such a calendar for nearly a decade, since the demise of alt-weekly print newspapers such as Black & White, Birmingham Weekly and Weld for Birmingham.
Back then, we could just pick up one of those papers and quickly see what was happening at all the relevant venues, what larger concerts were in town, what art exhibits had openings, where the latest and best food fests were popping up, etc. But what about the digital equivalent? This is where BHMSTR comes in.
Who Are We?
BHMSTR was created by Sam George and Jesse Chambers, both former editors of alt-weekly papers in Birmingham, and makers of many, many Birmingham-related calendars over the years.
Sam George
Creative Director
Sam moved to Birmingham from New York in 2007 and immediately became entranced with the artistic and cultural depth the city had to offer. He is dedicated to helping highlight and expose those offerings, whether that be through informational resources, editorial, event production or whatever other means he can think of.
A long-time graphic designer, web developer and copywriter, Sam has been behind a number of Birmingham-focused websites over the years, including r3vrb.com, bham.fm, You Hear This? and BHMSTR. In addition he is the former Editor-in-Chief of Birmingham Weekly, as well as the former Creative Director of Secret Stages Music Discovery Festival. He currently rocks website development and design at Kinetic Communications.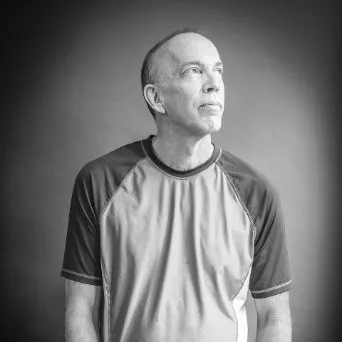 Jesse Chambers
Managing Editor
Jesse is a Birmingham native, and loves the city very much. In addition, he's a veteran, battle-tested feature writer, reporter and editor with a passion for finding and telling cool stories about the city and its people, especially its artists and entertainers. That's why he's excited to serve as the Managing Editor of BHMSTR and shine a light on the many great cultural amenities the Magic City has to offer.
He formerly served as the Community Editor of Iron City Ink and Village Living at Starnes Media and also wrote for the other Starnes papers, including The Homewood Star, The Hoover Sun, Vestavia Voice and 280 Living. Prior to that, he worked as a Community Reporter at The Birmingham News and AL.com. He also served as the Managing Editor of both Weld for Birmingham and Birmingham Weekly. He wrote more than 20 feature articles for B-Metro and BHM BIZ magazines at Fergus Media, and his content has also appeared at Alabama News Center. He also has experience in event production.